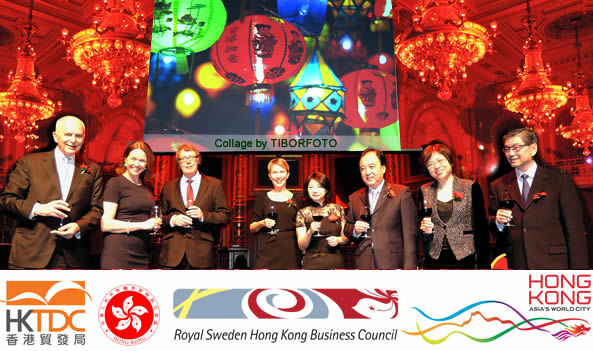 Hong Kong Trade Development Coucil celebrated the Year of the Ram on
Monday, February 16, in Stockholm at Berns Salongen.

Here can you see my spontanious foto-report ... >>>
Professional photos made by Jens Reiterer Design >>>

The Year of the Ram is very special to me, personally because I was born in 1955, in Transylvania,
by Hungarian pearents. I don't speak Chineese but as I know you may say: KUNG HEI FAT CHOY !

I am a travel journalist, and I had opportunity to visit many cuntries, but not Hong-Kong... yet!
But I'm quite familiar with the corporate promotional image of ASIA's WORLD CITY.

I'm also the official photographer of the biggest cullinary event, the WORLD COOKBOOKS AWARD.
The latest event was held in China 2014 in Beijing-Daxing.


The musical performace to celebrate the Year of the Ramwas held by the WUJI ENSEMBLE from Hong Kong.

Wish you all a Happy New Year!

With respect
Tibor BÁRÁNY • Da iMMORTALIZER •